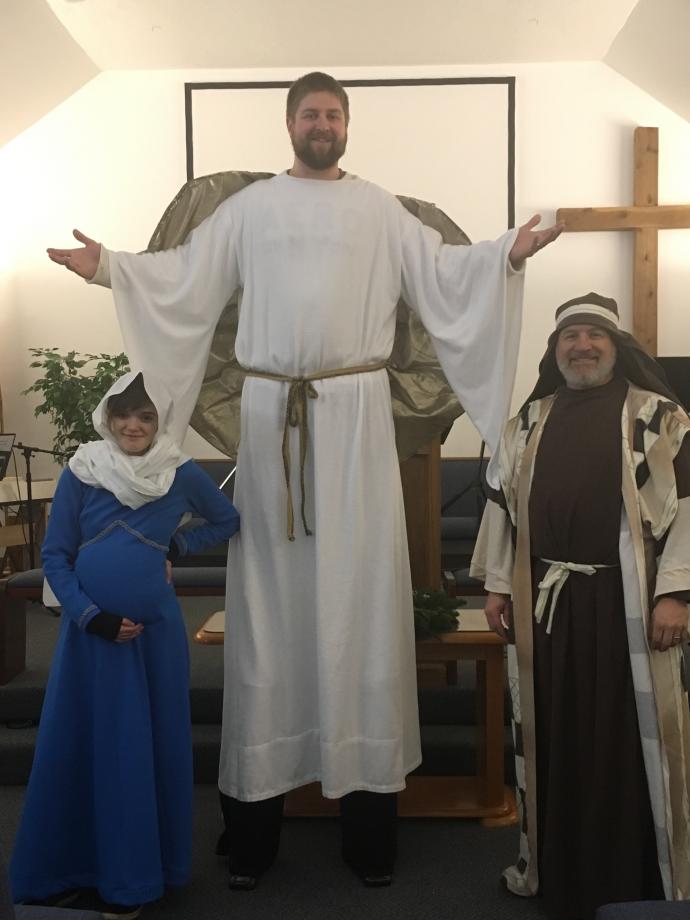 Come join us for a spectacular free "Living Nativity" that will be staged by members of the Sequim Valley Church of the Nazarene on the church grounds at the corner of Carlsborg and Runnion roads on two Saturdays — December 8
th
and 15
th
. Guided tours of the Christmas story will be given hourly starting at 4 p.m. and the last show starting at 7 p.m. on both Saturdays. You will see actors perform on six different sets surrounded by live animals.
Features of the Sequim Valley Nazarene Living Nativity
Unique. This will be the only Living Nativity in the Sequim and Port Angeles area this year.
Professional. The church has been working on production since the spring.
Costumes. Members have obtained period attire for the participants.
Refreshments. Plans are under way to bake a bunch of goodies for the spectators to enjoy.
Rain? Umbrellas are ready in case it rains.
If you would like to attend
Because parking on site would cause problems, visitors will be transported at regular intervals from nearby Greywolf School, situated near the intersection of Carlsborg and Highway 101, at which parking will be available. Please plan on arrival at least 15 minutes before the tour you want to attend. There are four tours each night on the hour starting at 4 pm and the last tour starting at 7pm.