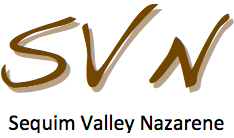 WHERE DO YOU FIT IN?
As you look at Sequim Valley Nazarene and our various ministries, you may be thinking, "Where do I fit in? How can I get involved in ministry?" As part of the Body of Christ, God has a place for you in ministry. Ephesians 2:10 tells us, "For we are His workmanship, created in Christ Jesus for good works, which God prepared beforehand, that we should walk in them."
What is God putting on your heart? Do you always know exactly what ministry is the perfect fit for you? No, but you take a step back, find an area to focus on and dive in. Don't see your "fit?" Please direct your inquiry to Pastor Jerry Luengen in order to share your dream and vision for that new ministry. Maybe you have a ministry in mind, that we aren't currently doing? Please let us know, so we can help you find your place in ministry. 1 Peter 4:10 says, "As each has received a gift, use it to serve one another, as good stewards of God's varied grace." So take some time and ask God to show you what your gifts you have.